Projects
Mosaic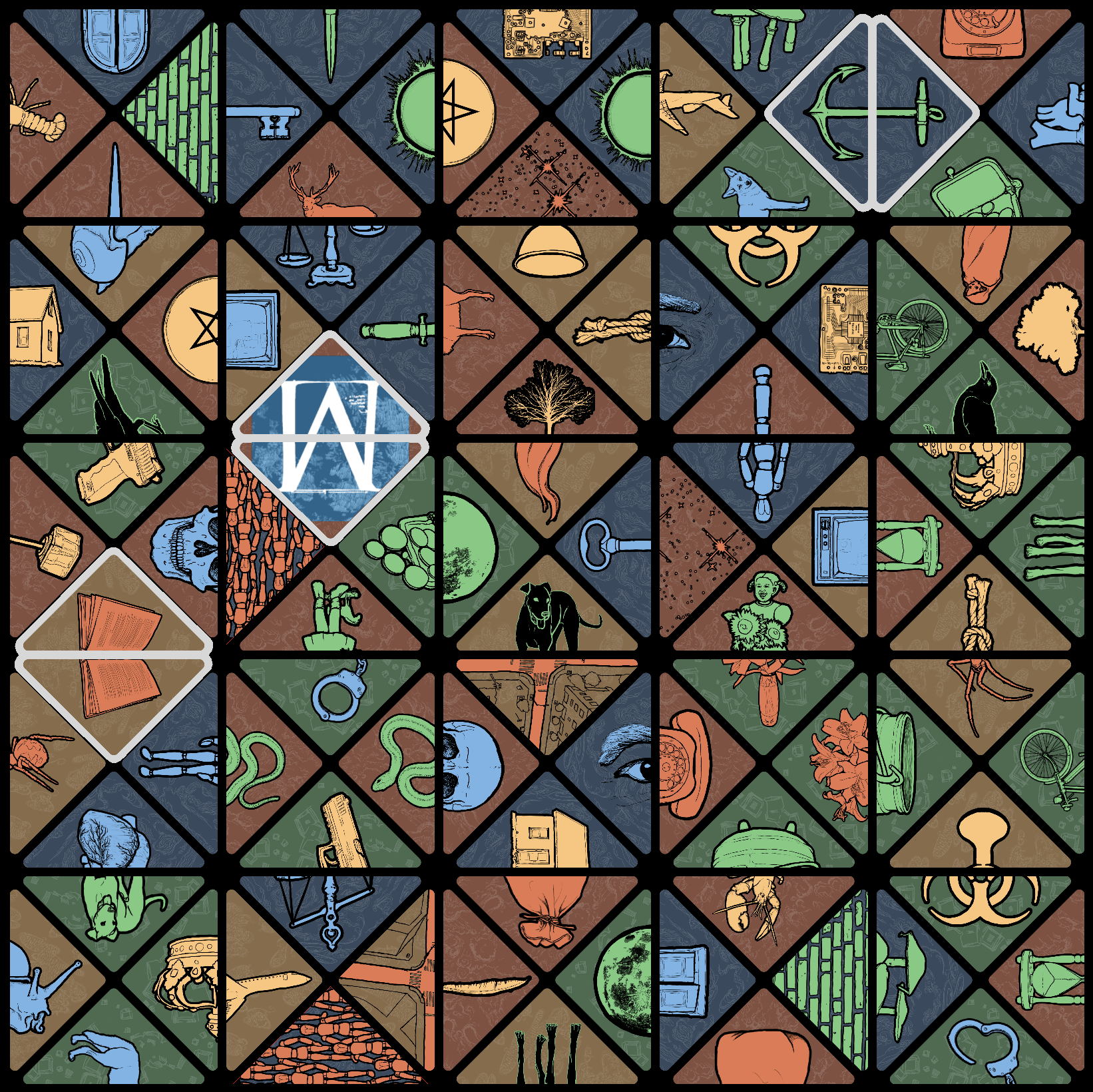 Mosaic is a digital divination system. Charts are formed by dividing and recombining symbols through physics-based shuffling. Explore a near infinite array of combinations with the help of built-in descriptions and elemental associations. Heather Freeman is my collaborator on this project.
Check out Heather and I showing off Mosaic and doing some very serious divination.
Urania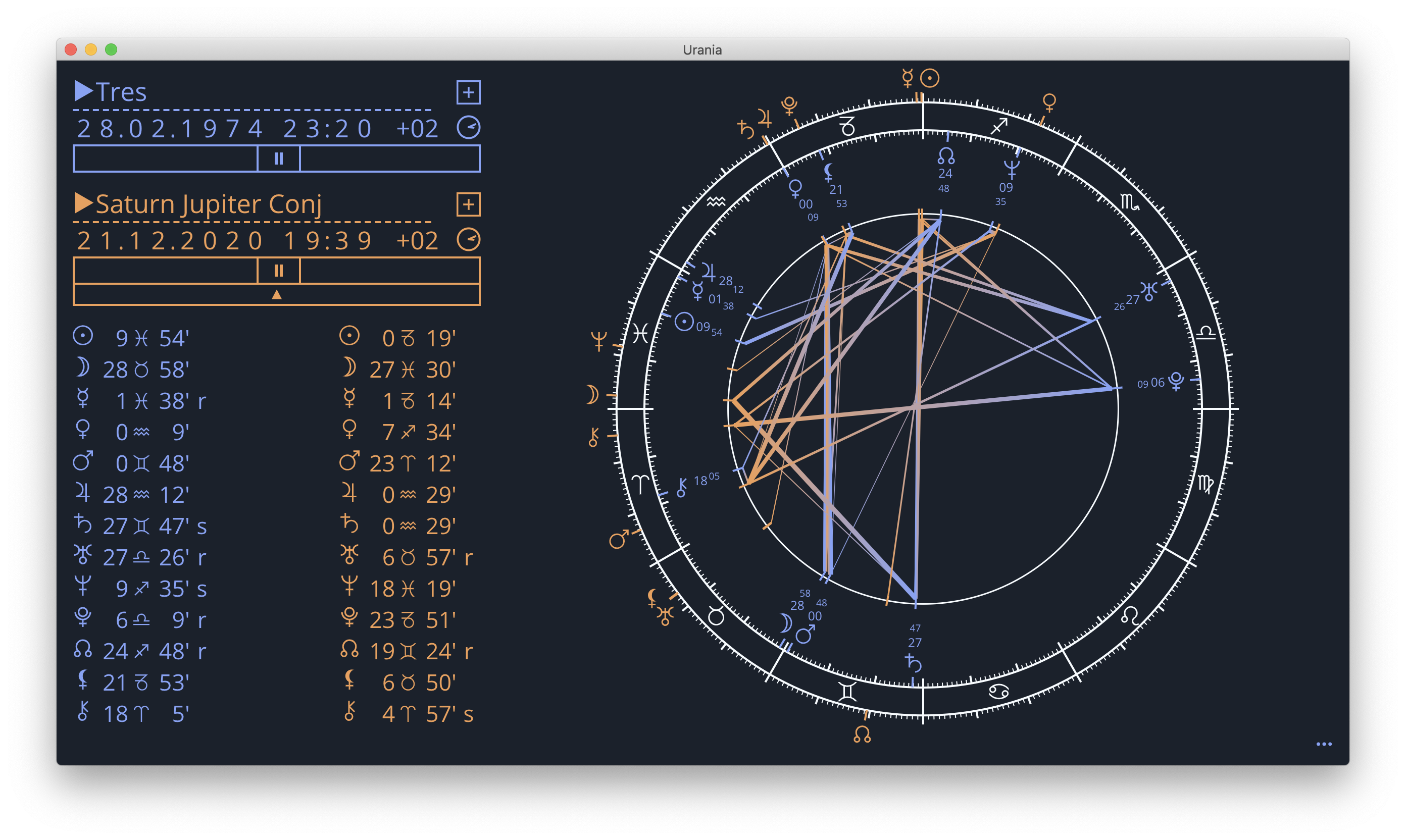 Free astrology software for magicians with a focus on finding elections and magical timing. Runs on every desktop OS, especially Linux.
Georatio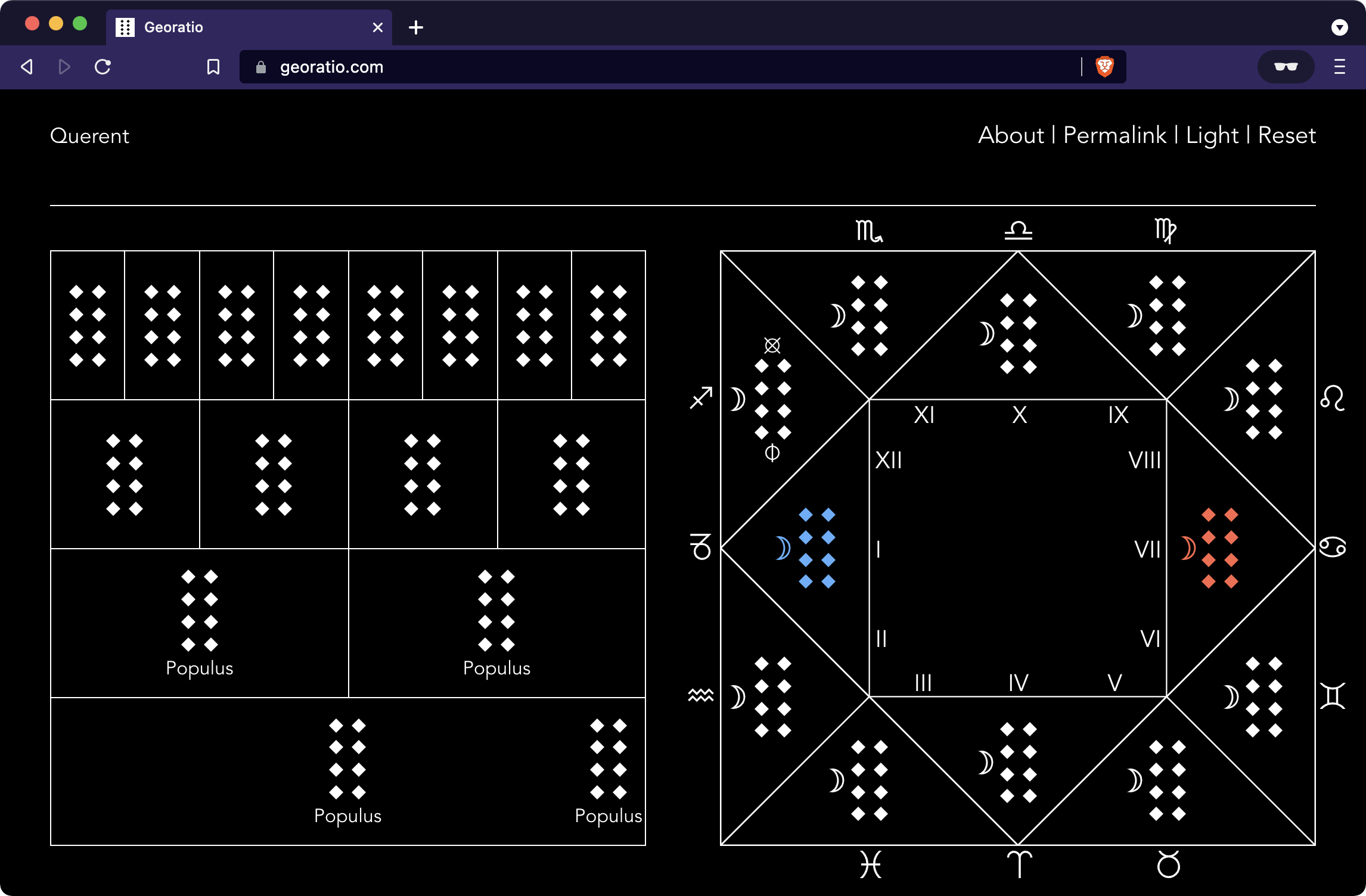 A geomantic charting tool that makes it easy to verify charts, share charts with clients/others, and (most importantly) modify charts in real-time.
Golden Oracle
An oracle deck based on the golden ratio and released under Creative Commons.
General Content
Check my YouTube channel where I cover topics like taking effective notes as part of a magical practice among other stuff.