Cancer II: The Fates Throw a Party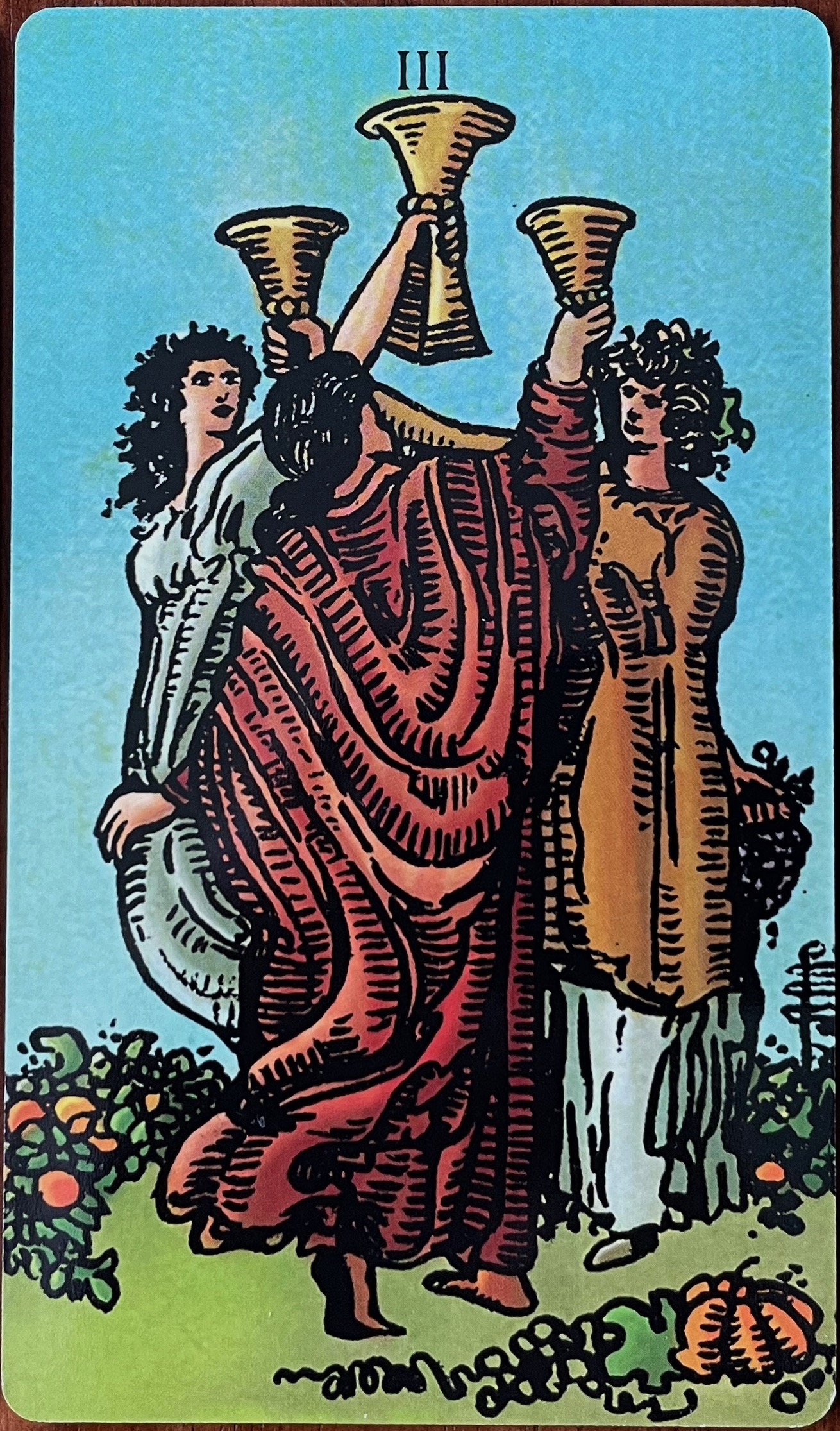 I'm behind on decan posts, as usual. But the good news is that after reviewing site stats, no one is reading these posts anyway! So who the fuck cares!
The III of Cups is really one of my favorites. That's likely partly because it's a three, and I'm a three, but it's also just the magical energy and liveliness present in this card. In Cancer II we are dealing with Mercury in the welcoming and protective shell of Cancer. It's just a lovely thing.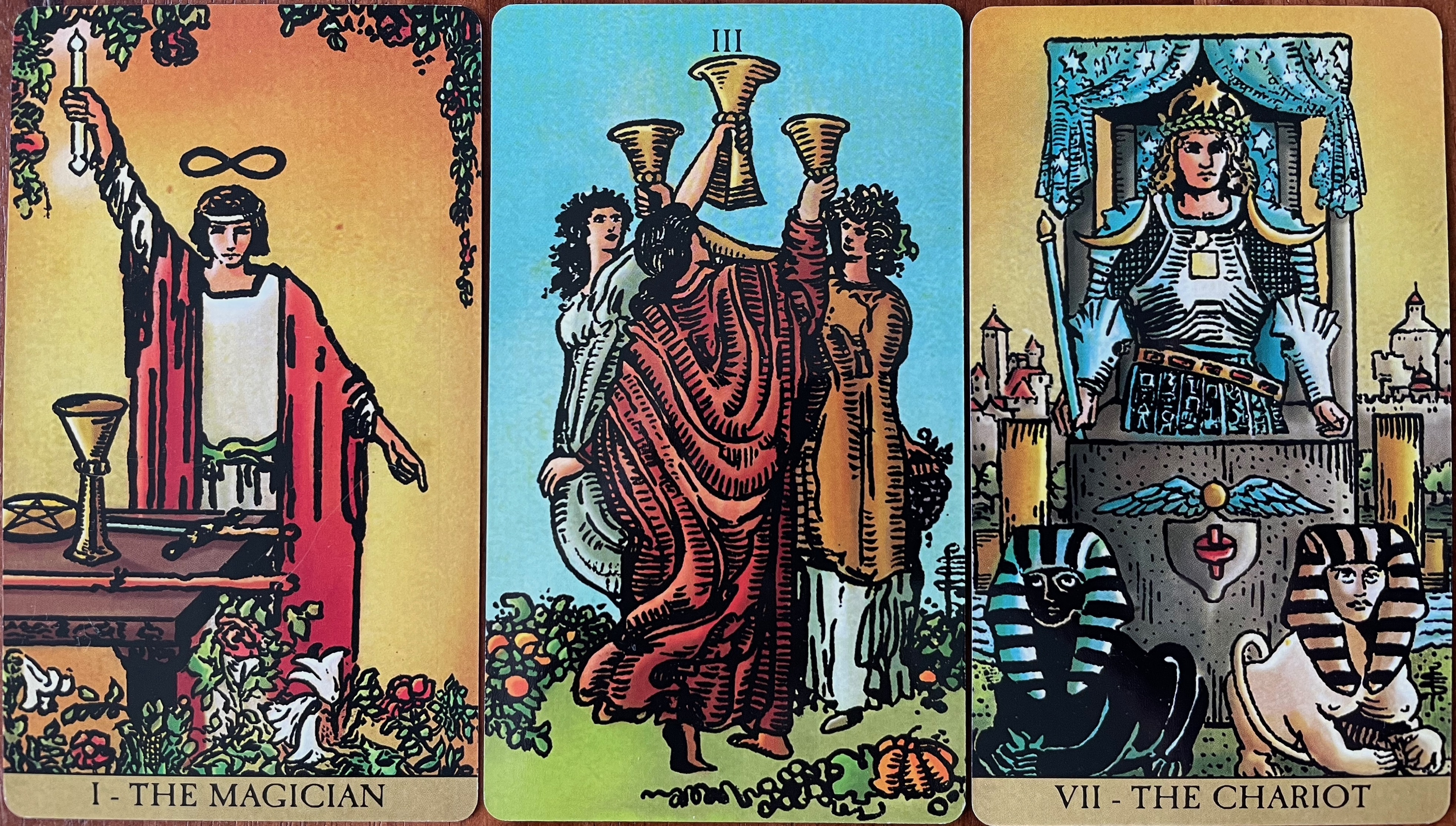 It's always tricky talking about gender in the modren era, but there is a strong feminine aspect to the III of Cups (as present in Smith's amazing art), and many of the associations of the number 3 generally. One that strongly resonates for me with this card is the Greek Moirai, or Fates: Clotho who spins the thread, Lachesis who measures it, and Atropos who cuts it. It's easy to think of the Fates in sort of terrifying and stark terms as they are mediators of the fates of mortals, however, here on the III or Cups they are just having a blast and enjoying each other's company. There's something to be said about not taking things too seriously and enjoying the moment.