Mosaic Beta Release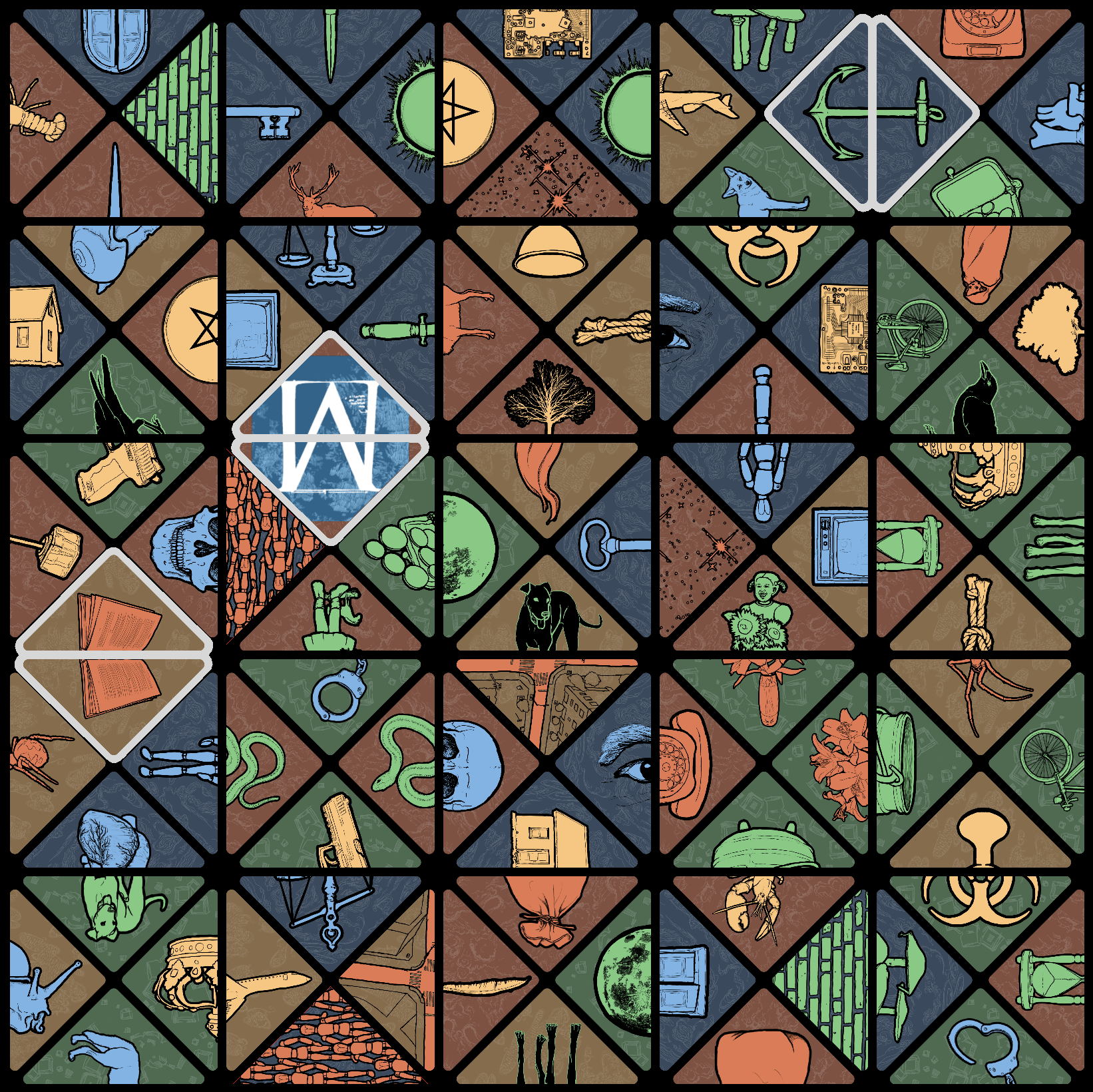 Mosaic, the digital divination project that Heather Freeman and I have been working on for the better part of a year now, has finally shipped! Grab your free copy of the software and/or watch a video of Heather and I nerding out about it.
Check it out at: https://mosaicdivination.com
Background
Woa, it's been a hot minute since I've posted to HoD! That doesn't mean there hasn't been anything going on though. Hoooo boy has there not been nothing going on. There's been so little nothing going on that I need a damn vacation!
For those that follow my work, Mosaic will probably make a lot of sense. For those that don't, I'm just going to apologize in advance because Mosaic will probably make no sense whatsoever.
Mosaic came about while I was considering working on a mobile app version of Georatio. While that idea always seemed like the next logical step in the evolution of Georatio, there was something about the idea that kept bugging me.
One of the things that is so rad about geomancy is that you need basically nothing to cast and interpret a chart. If all I need is a napkin and a pen then isn't a mobile app just overkill? Also, geomancy was designed in an era where paper was advanced tech. All this got me thinking: what could we do to design a divination system that takes advantage of the technology we have access to today?
That was the start of Mosaic. I noodled the idea for a while and even built a super dirty prototype to test out with a few excellent beta testers. Let's just say that things went well. Shortly after that Heather Freeman, who I was already collaborating with on other projects, expressed interest in collaborating on Mosaic, which I am SO eternally grateful for. Mosaic would not be what it is without Heather. Not only did she do all the incredible art in Mosaic, she was also the originator of the elemental associations, much of the little white book, the design of the logo and marketing, many of the tiles, and so much more.
What's Next
There's a feedback form for Mosaic (also thanks to Heather). We want to let the beta sit for a bit and give folks a chance to use it and provide feedback. Then we'll see where we want to take it. It'll all depend on you and your feedback!
Now that there are three things in the, let's say, Hall of Doors family of products, it's about time to start thinking about how these things might be integrated into a single platform so that I can add features and bug fixes without having to move between platforms and build systems. Urania is in desperate need of some love, for example.